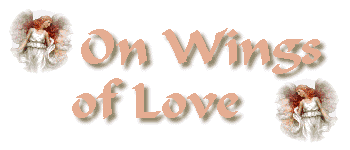 IRYSHE, IRISHE, or IRISH
~~~ COAT OF ARMS ~~~
IREYS, ENGLAND
Sir Adam de Ireys (b. abt 1070)
The earliest known ancestor. He accompanied Godfrey of Bouillon to the Holy Land on the First Crusade. During the Crusade, he slew a Saracen leader of high rank, severing his head from his body by one blow of his sword. For his service in the Crusade, he was knighted and given the right to a Coat of Arms.
Sable:

A cross arranged between twelve billets (or gold) crest; an oak tree eradicated; charged with a dragon or pierced through the breast with a sword.

~~~ Edmund D'Iryshe (b. abt 1150) ~~~
Accompanied Richard the Lion-Hearted on the Third Crusade (1189-1192) and died near Jerusalem. It was he who was awarded the St.Georges Cross which appears on the shield of the family Coat of Arms.


Motto:

Semper constans fidelis. (Always constant and faithful) a Crusader.


Billets:

Indicates diplomatic service to the State.

~~~ Sir William Irishe (b. abt 1480 - d. 1513) ~~~
William was knighted from the Earl of Surrey after the battle of Flodden Field, England, on September 9, 1513. He was killed at Kelso, Scotland, in 1513 at the time that Surrey was restored. Sir William Irishe is responsible for the twelve billets on the shield of the family Coat of Arms.


The oak:

Indicates strength and firmness.


The dragon pierced with a sword:

Shows that while being with courage and determination, a wound has been received with that weapon.


Source:

"Descendants of John Irish; The Immigrant 1629-1963 and Allied Families," by Willis Luther Irish and Stella Bertha (Putnam) Irish. The Dingley Press: Freeport, Maine. 1964.
Irish Family Tree


INDEX


It is only with the heart that one can see rightly;
What is essential is invisible to the eye.
-- Antoine de Saint-Exupéry,
The Little Prince


Email


As you stroll down memory lane, PLEASE edit and let me know any corrections, etc. that need to be made.