>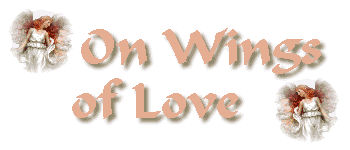 POSSIBLE ANCESTORS
OF
JOHN IRISH, THE IMMIGRANT
~~~~~~~~~~~~~~~~~~~~~~~
~~~~~~~~~~~~~~~~~~~~~~~~~~~~~~~~~~~~~~~~~~~~
The Following Early History is taken from:
"DESCENDANTS OF JOHN IRISH, THE IMMIGRANT 1629 - 1963 AND ALLIED FAMILIES"
by: W. L. Irish
Published by The Dingley Press, Freeport, Maine in 1964
A very exhaustive study of the Irish family, including that branch which moved
to the Annapolis valley as "New England Planters" about 1760 [several of the
next generation moved to Antigonish].
(It has been noted that the approximate dates of birth are all exactly 30 years
apart from 1150 to 1450, therefore they can safely be assumed to be conjecture.)
Sir Adam de Ireys (b. abt 1070)


...was the earliest known ancestor. He accompanied Godfrey of Bouillon to the Holy Land on the First Crusade, and had an active part in the taking of Jerusalem in 1099. During the Crusade, he slew a Saracen leader of high rank, severing his head from his body by one blow of his sword. For his service in the Crusade, he was knighted and given the right to a Coat of Arms. Sir Adam was a member of the Knights of St. John of Jerusalem, which was organized about 1100, to care for the wounded soldiers at Jerusalem....

Hugh D'Iryshe (b. abt 1115)

Married Gertrude Tidial. "Gertru de Tidial (Tiliol), of an ancient and noble family."

Edmund D'Iryshe (b. abt 1150)

Married ? Dudley, (daughter of Randolph Dudley).
Edmund "accompanied Richard the Lion-Hearted on the Third Crusade (1189-1192) and died near Jerusalem. It was he who was awarded the St. Georges Cross which appears on the shield of the family Coat of Arms."

Stephen D'Iryshe (b. abt 1180)

Married Joan Dacre.
Children:

1.Randolph Iryshe

"Randolph became Bishop of Carlisle (about 1220)."

2.Roger Iryshe b. abt 1210.

Roger "was Bishop of Carlisle after his brother, Randolph died."

William Iryshe (b. abt 1240)

Married Grace Hammer "Of Flintshire, North Wales."

Roger Irishe (b. abt 1270)

Married Susannah Braithwaite, (daughter of Sir John Braithwaite) "Living in 1317."

Adam Irishe (b. abt 1300)

Married Hester Copeland, (daughter of Sir Robert Copeland). "...had two sons, -- the older one being Richard."

Richard Irishe (b. abt 1330)

Married Margaret Broughton, (daughter of John Broughton).

Christopher Irishe (b. abt 1360)

Married Matilda Ridman, (daughter of Richard Ridman). "Of Ireys."

Nathaniel Irishe (b. abt 1390)

Married Mary Dykes, (daughter of William Dykes).

John Irishe (b. abt 1420 - abt 1470)

Married Ann Lamplaugh, (daughter of Sir Thomas Lamplaugh).
John was "living at the time of Edward the IVth.,(1461-1482).... They had several daughters and one son, William."

William Irishe (b. abt 1450 - d. abt 1493)

Married a daughter of Fleming of Rydell.
William "was an aide to the Duke of Gloucester in 1493."

Sir William Irishe (b. abt 1480 - d. 1513)

William "was knighted from the Earl of Surrey after the battle of Flodden Field, England, on September 9, 1513. He was killed at Kelso, Scotland, in 1513 at the time that Surrey was restored. Sir William Irishe is responsible for the twelve billets on the shield of the family Coat of Arms."

John Irishe (b. abt 1500 - d abt 1531)

Married Ann Middleton, (daughter of William Middleton).
John "was High Sheriff of Dorsetshire in the 22nd year of the reign of Henry VIII (1531). Thus he served in the public service of England."

Charles Irishe (b. abt 1525)

Married 1545 to Eleanor Mallory, (daughter of Sir William Mallory).

Jonathan Irishe (b. abt 1560)

Married Elizabeth Kirby, (daughter of Gilbert Kirby). "Of Ireys, England."
W. L. Irish's book states that this Jonathan was not only the direct ancestor of the John Irish who came to Plymouth, Mass. in 1629, but also of the James Irish, who came to Gorham, Maine in 1710. He was "of the Parish of Clevedon (also spelled Clisdon) County of Somerset, England"
~~~~~~~~~~~~~~~~~~~
Page 8 of W. L. Irish's book lists the following references:
Harleian Manuscripts found in the British Museum.
Page 247, Fisher's Outline of Universal History
History of Hampshire, England, by Page
Page 19 in the Bowler Family Genealogy.
(Toole's Worthies of Dorsetshire)
Copied from records sent by Mrs. Floyd Carpenter, Ashville, New York."
~~~~~~~~~~~~~~~~~~~~~~~~~~~~~~~~~~~~~~~~~~~~~~~

~~~~~~~~~~~~~~~~~~~~~~~~~~

OR.........
The possibility that our immigrant ancestor, John Irish1," was born c1617 in Barrow, Somersetshire, England, the illegitimate son of John, the elder, and Elizabeth Twytt, his servant."
This startling conclusion is claimed in the book:
"JOHN IRISH", 1991, by George E Irish.

(George E Irish's research appears to be accurate
and he describes how he arrived at his conclusions.)

~~~~~~~~~~~~~~~~~~~
John Irish, the elder, married Margery Busher c1589. They had 9 children born 1590-1606. Their eldest son, born c1590, also named John, was the oldest brother of John1 (half brother).

It is assumed that Margery Busher died c1615.

John Irish1 was born c1617 in Barrow, Somersetshire, England, the illegitimate son of John, the elder, and Elizabeth Twytt, his servant.

John, the elder, married Christian (nee Avery) Welsh c1617. They had 2 sons, George and Joseph born 1618-1620.

In April 1618 there was court order that the reputed father, John Irish, the elder, pay 8 pence weekly to the overseers of Barrow for care of the child.

John Irish, the elder, adopted the younger John1 after 1618.

John, the elder died in 1628 when John1 was 11.

John1 signed his indenture papers at age 12 in 1629 at Clisdon Parish, Hampshire, England.

Jonathan Irish and Elizabeth Kirby were not the parents of John1 and furthermore they never existed.

John1 married c1638 Elizabeth Risley who was born c1619, daughter of Richard Risley.
~~~~~~~~~~~~~~~~~~~~~~~~~~~~~~~~~~~~~~~~~~~~~~~
~~~~~~~~~~~~~~~~~~~~~~~~~~
However........
There is an update published as a supplement in June 1993 that changes everything.
It seems Mr. Irish discovered that the child of Elizabeth TWYTT was a daughter, Jone, not a son, John.
Therefore, Mr. IRISH asked readers to cancel all references that show that our John could be the son of Elizabeth TWYTT.
? ? ? ? ? ? ? ? ? ? ? ? ? ? ?
As you stroll down memory lane, PLEASE edit and let me know any corrections, etc. that need to be made.

Irish Family Tree



INDEX

It is only with the heart that one can see rightly;
What is essential is invisible to the eye.
-- Antoine de Saint-Exupéry,
The Little Prince


E-MAIL