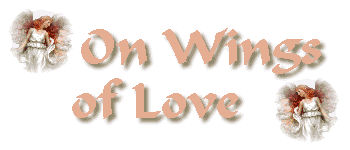 EDWIN LEVI IRISH
Edwin Levi Irish
DOB: Apr 06, 1857 - Maine
DOD: May 29, 1948 - Seattle Wa.

Married

November, 1877
Appleton, MA

Sarah Jane Pelton
DOB: Jul 30, 1858 - Appleton, MA
DOD: Dec 31, 1926 - Seattle, Wa
(Click on Pictures for larger view)
1857
April 06, 1857, Maine - Date of Birth
Third child of Levi and Lydia (Calderwood) Irish
1877
April 6, 1877 - 20th Birthday
November, 1877, Appleton, MA -
Married Sara Jane Pelton(b.Jul 30, 1858 Appleton, MA d.Dec 31, 1926 Seattle, WA) - daughter of Washington and Abbie Brown Pelton
1878
April 6, 1878 - 21st Birthday
? 28, 1878, Appleton, MA -
Birth of First child - Walter Irish (died as an infant)
1880
April 6, 1880 - 23rd Birthday
April 18, 1880, Appleton, MA -
Birth of Second Child child - Amby Irish (died 1903) Amby, age 23, was killed while working in the Mill at Equality Colony, Washington. He was "crushed by a log because he did not have the presence of mind to release the gear lever of the bull wheel". He was buried in the Equality Cemetery.
Date Unknown
Moved to Grey Eagle, Todd County, Minnesota
1983

April 6, 1883 - 26th Birthday
July 31, 1883, Grey Eagle, MN -
Birth of Third child - Abby Maude Irish (d. Jul 16, 1920, Port Angeles, Clallam Cty, WA)
1986
April 6, 1886 - 29th Birthday
December 6, 1886, Grey Eagle, MN -
Birth of Fourth child - Blanche Lydia Irish (d.Jul 31, 1979 Seattle, WA)
Date Unknown
Moved back to Maine
1892

April 6, 1892 - 35th Birthday
April 19, 1892, Maine -
Birth of Fifth child - Homer Irish
1892
April 6, 1896 - 39th Birthday
December 10, 1896, Maine -
Birth of Sixth child - Gladys Irish (d. Abt. 1971)
Early March 1898
Ed Irish and his family were members of the first major body of colonist to settle in Skagit County, Washington State to become a part of the Equality Colony .
The family traveled by a "special train" through eastern Canada crossing back into the United States working westward, picking up prospective colonist along the way.
1901

April 6, 1901 - 44th Birthday
Feb 06, 1901, Mt. Vernon, WA
Birth of Seventh child - Gertrude M. Irish (d.Abt. 1983)
1902
April 6, 1902 - 45th Birthday
1902 -
It is written that in 1902 Ed Irish took his family to Blanchard when the first mill there began to operate.

However, a 1904-1905 Equality School List shows the Irish children in attendance.

It is unknown exactly when the family left the Colony and ultimately purchased their final home in Glendale, WA. (8th South - At that time it was located just outside the Seattle, WA city limits. However, it has since become an actual part of Seattle.)
1929
April 6, 1929 - 77th Birthday
December 31, 1929, Seattle, WA -
Death of wife - Sarah Jane Pelton Irish
1948
April 6, 1948 - 91st Birthday
May 29, 1948, Seattle, WA - Date of Death
Family Photo Album
Equality Colony
Irish Family Tree

INDEX
It is only with the heart that one can see rightly;
What is essential is invisible to the eye.
-- Antoine de Saint-Exupéry,
The Little Prince


Email
As you stroll down memory lane, PLEASE edit and let me know any corrections, etc. that need to be made.